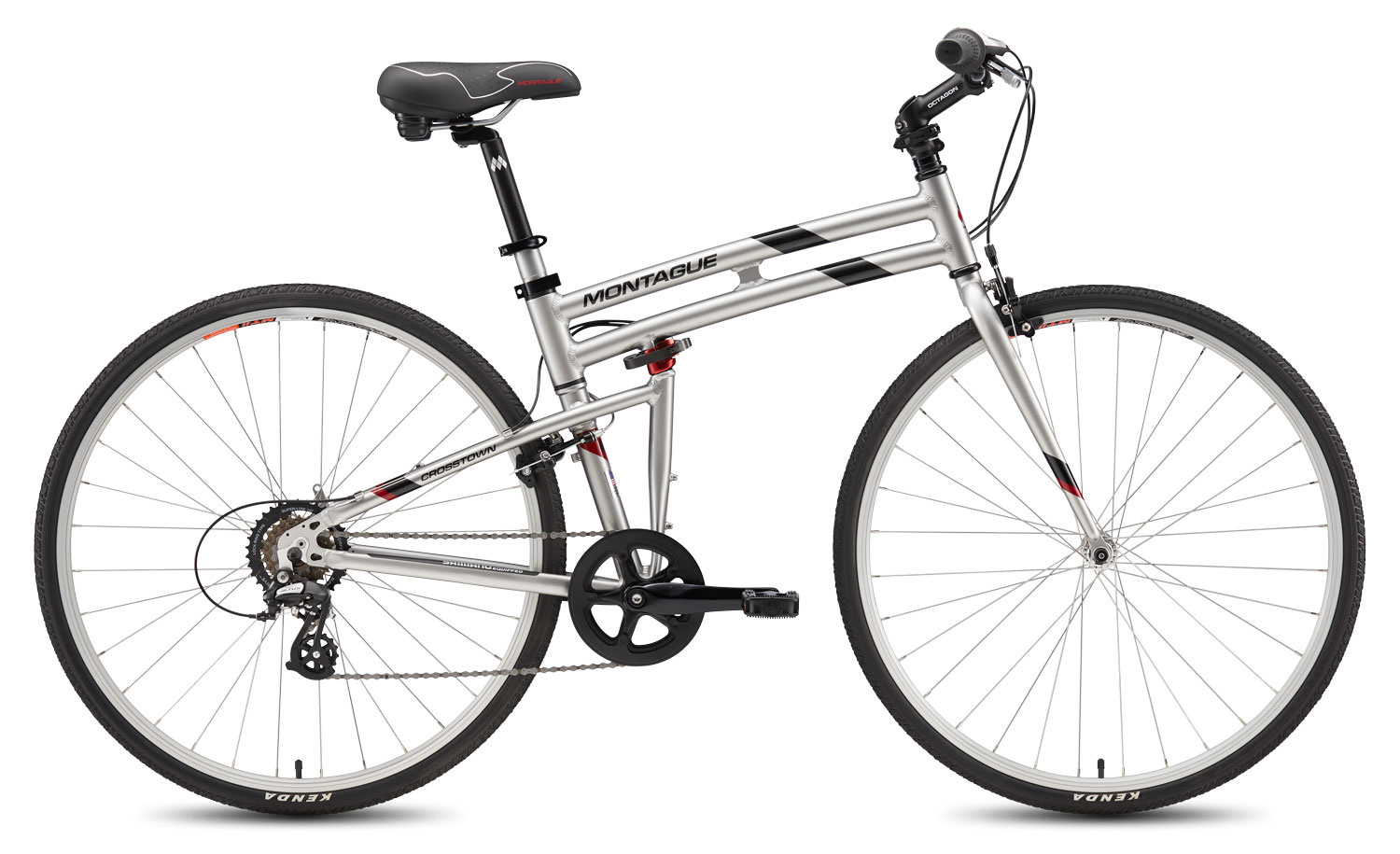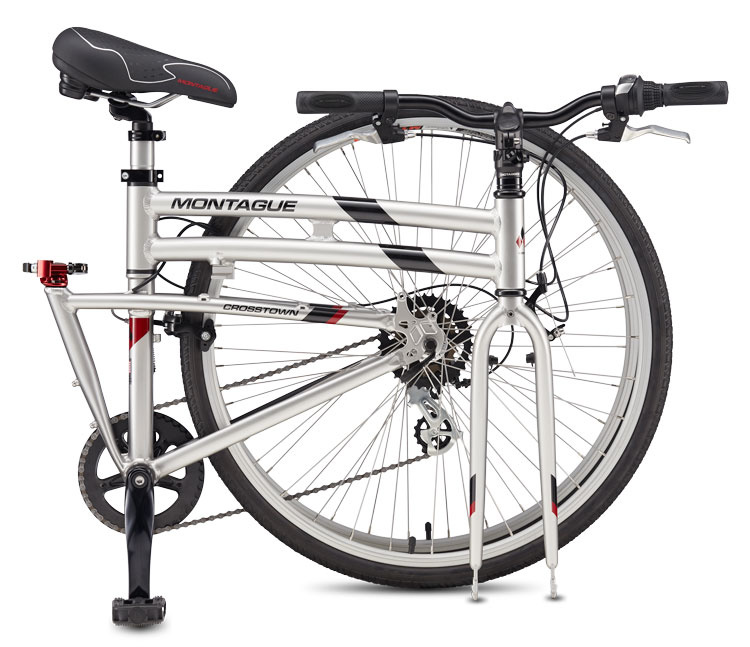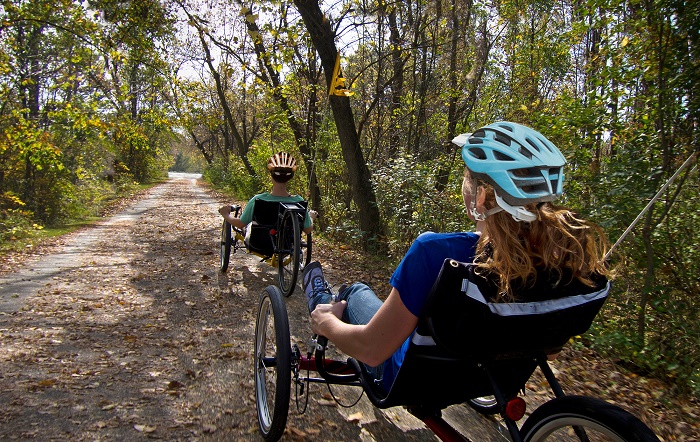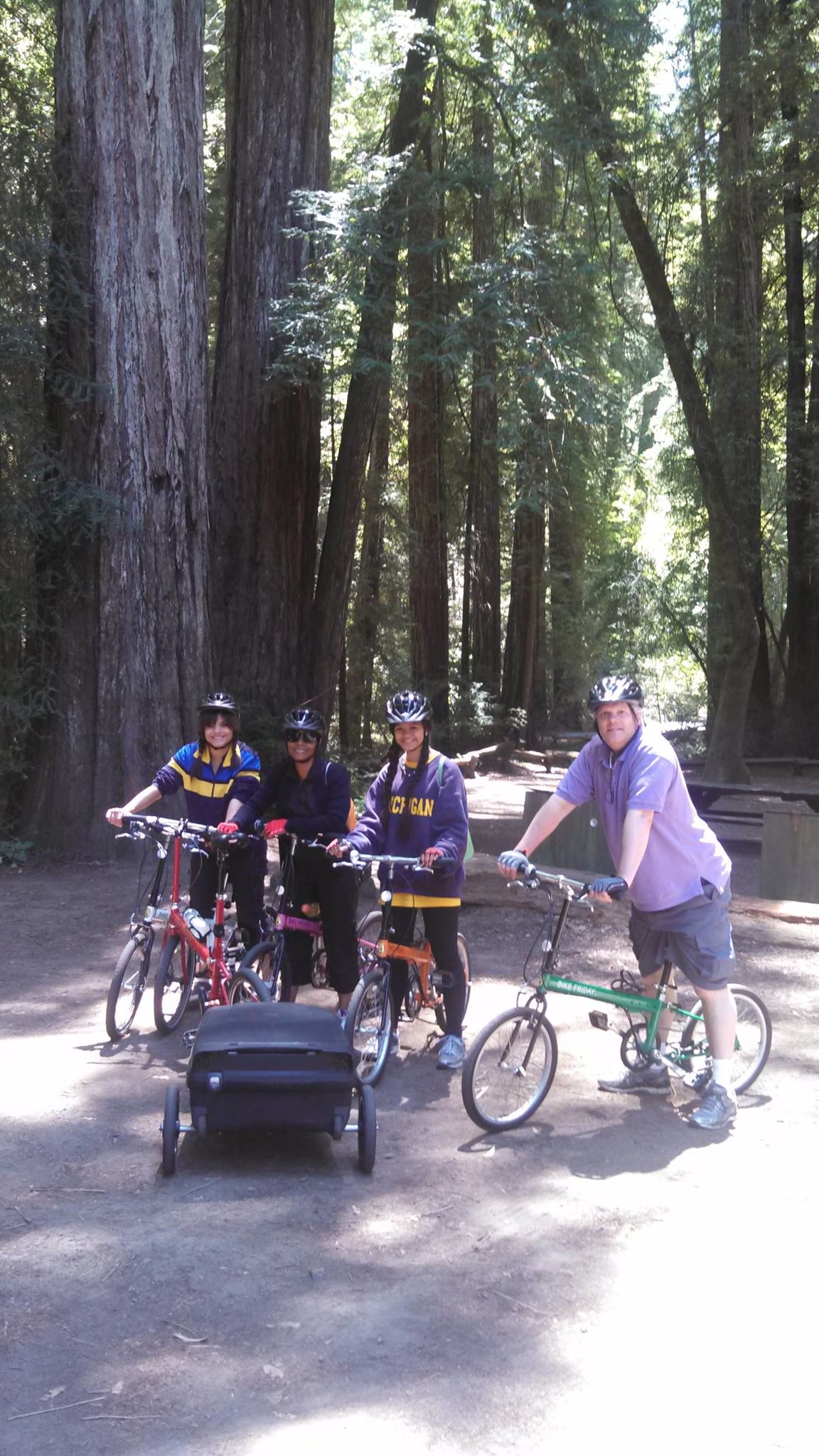 Our rental bikes will take you where you need to go! Our featured bike is the Montague Crosstown -- a lightweight aluminum bike with 700c (full size) wheels and robust 35mm tires for those gravel paths you are likely to encounter. Helmet and handlebar bag with lock, Sonoma County bicycle routes map, pump and patch kit are included at no extra charge. 
Tips for making your reservation request:
A 'day' is 24-hours -- enjoy your ride and don't fret about returning the same day... you can bring the bike back tomorrow morning!
Multi-day discounts -- the price shown is for a single 24-hour day. 

25% discount for 2 - 7 days
40% discount for 8 - 16 days
More days? Give us a call!

Tour! Make any bike rental into a tour by adding the tour option to your reservation request, using the form below. We'll be happy to show you the sights!
Rental check out time can be any time, even outside of our established shop hours. So if you want to get an early start on your reserved rental bike, let us know and we'll arrange to meet you at the shop early, before breakfast even, or maybe the day before. Let's talk.
Helmet, lock, patch kit, spare tube, pump, and county bicycle route map are included at no extra charge (Map may be purchased for $10.95, or returned for no charge.)
Our helmets are state-of-the-art Kali Protectives "Alchemy" helmets with patented linear- and rotational-impact resisting technologies that significantly lower the risk of injury in the unlikely event of a crash. We sell these helmets for $100. Borrow them at no extra cost with your rental.
We can deliver!   A mere $1/mile fee for delivery and pickup mileage (Round-trip mileage)
75% of your rental fee can be applied to the purchase of any bicycle within 90 days. This is a great way to try before you buy!
Browse our rental products using the reservation system below; your reservation request will be reviewed by BikePartners.net staff, and a payment link will be emailed to you
Same Day Walk-in Rentals are available during shop hours only and must be returned the same day. Price is 25% off the full 24-hour day rental.
Volume Group Rates: If your group size is 5 or more riders, we offer 5% discount on the rentals; If your group size is 10 or more riders, we offer 10% discount on the rentals. Note that discounts are not 'additive'.
They fold! All of our bikes fold in half for convenient transport in the trunk of a car. This unique feature sets us apart from all the rest!
Cancellation Policy for Rented Items: Cancellations made 48 hours or more before pick-up will receive a full refund of the deposit fee, less a $10 processing fee. If the deposit fee is less than $10 then no refund will be given. Cancellations made less than 48 hours before pick-up are not eligible for a refund; exception may be made if the items are rented by another customer for those dates.