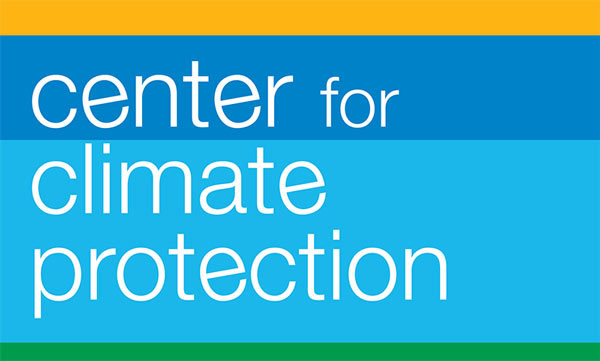 1% of BikePartners.net net sales is donated to the Solar Sonoma County program of the Center for Climate Protection. Their mission is to inspire, align, and mobilize action in response to the climate crisis. They work with business, government, youth and the broader community to advance practical, science-based solutions for significant greenhouse gas emission reductions.
---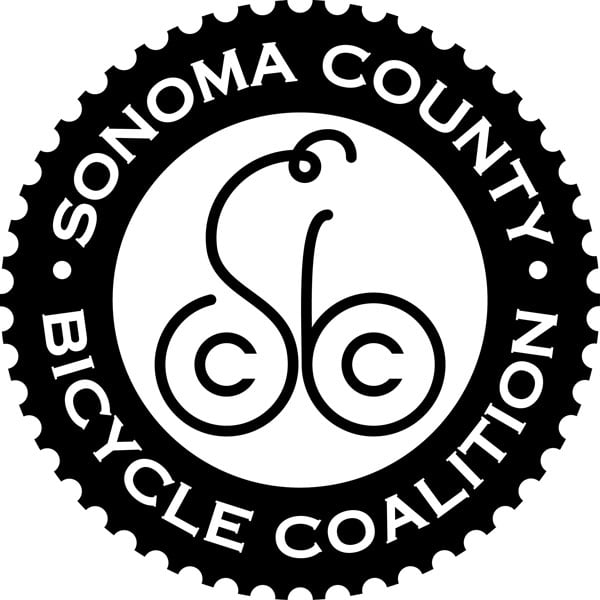 Sonoma County Bicycle Coalition - we donate a free membership with every bike we sell
---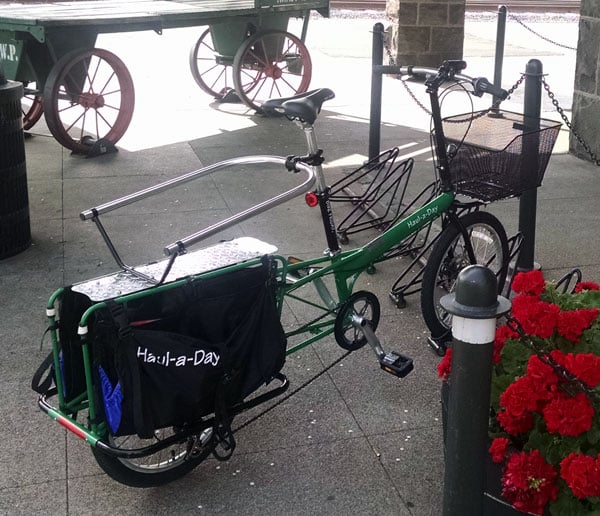 We saw a need and filled it! Visitors to the California Welcome Center had no place to park their bikes, so we purchased and installed a nice secure place for visitors to park their bikes.
---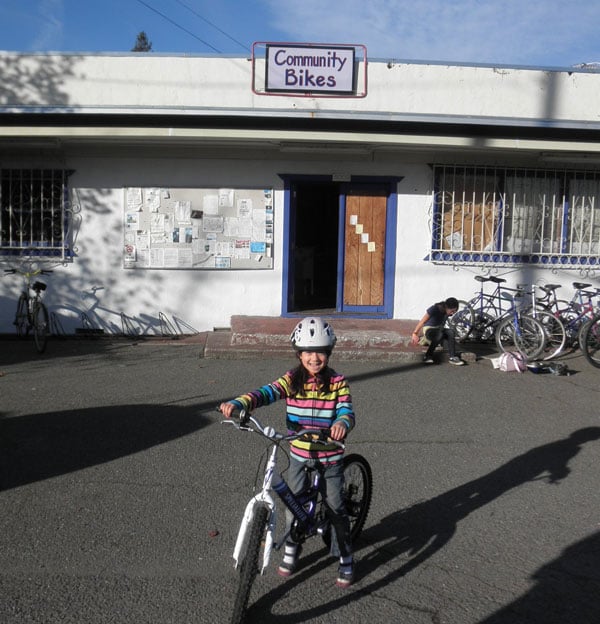 Community Bikes, a program of Lite Initiatives
---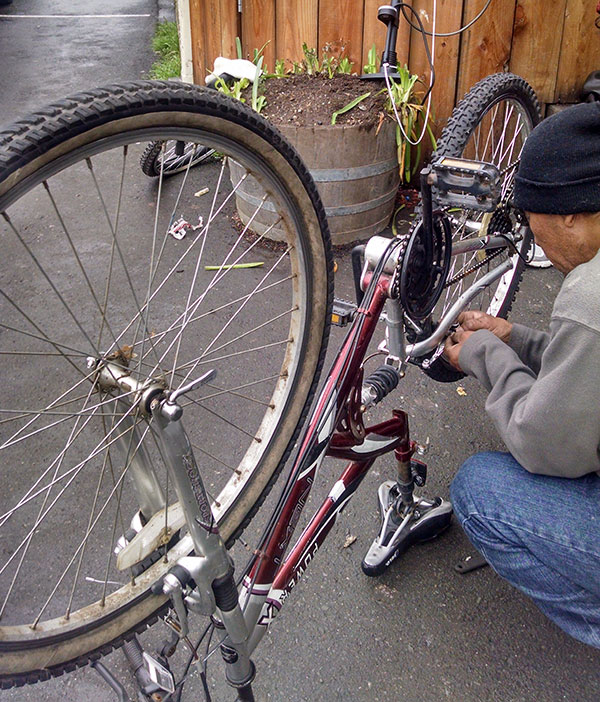 Redwood Gospel Mission, members of the transient community rely on bicycles for transportation, so we purchased and installed a bicycle tool station. (Note: Tool station has since been destroyed by vandals.)
In addition, we spearheaded the community effort to create a beautiful, hopeful and inspiring mural for the Redwood Gospel Mission. Thank you to visionary public artist Judy Kennedy! Read the Press Democrat newspaper article.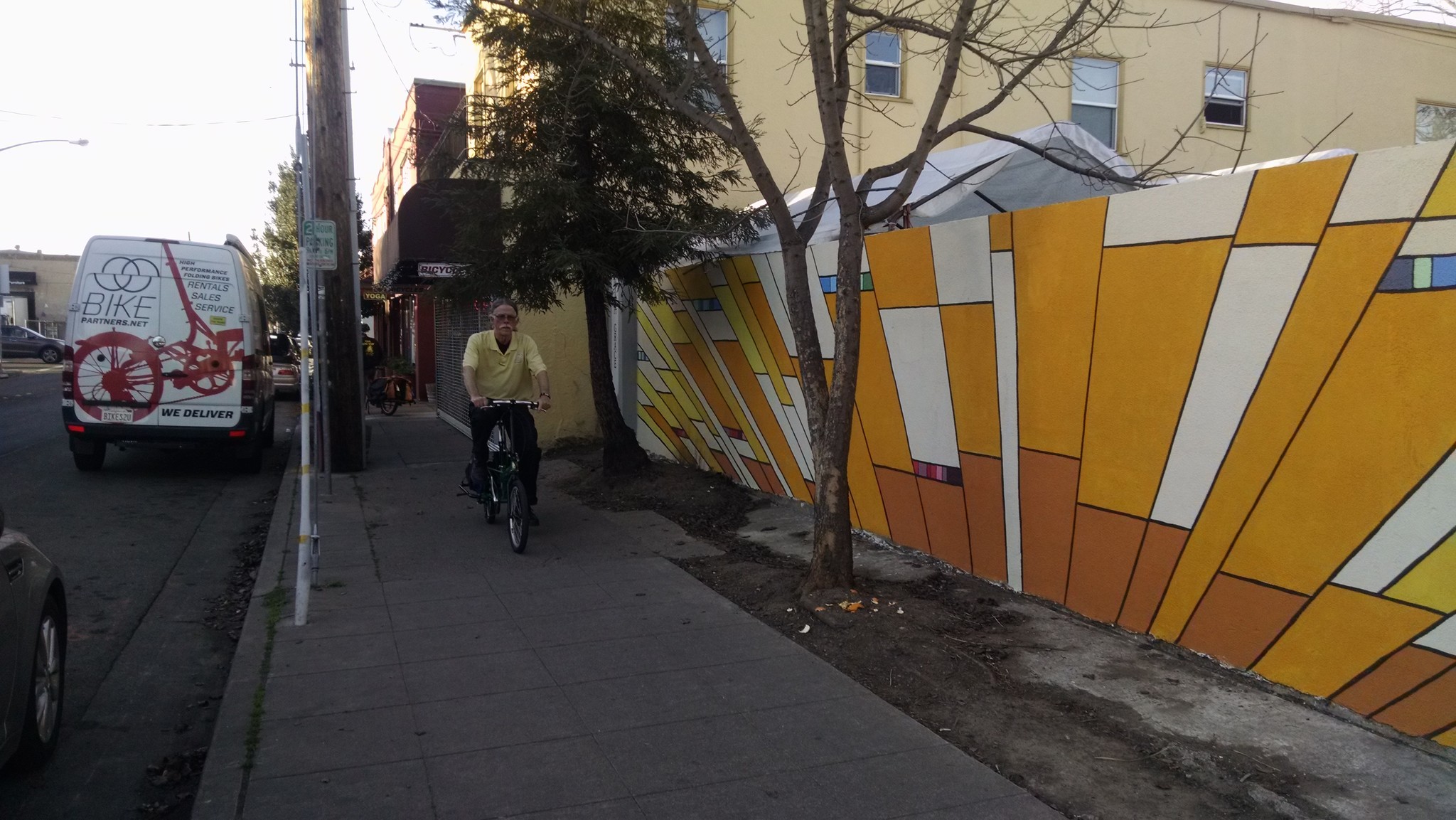 ---
On-going Charitable Event Support
The community knows they can can count on BikePartners.net Bike Shop to help make their charitable bicycle event a success! We offer SAG support, tool stations, and Public Address system support. Here are some of the nonprofit events we've supported over the years:
In-Kind Donations to charitable causes
Harvest Century
 -- 2013 PA system, SAG support
Sonoma County Bicycle Expo
 -- 2012, 2013 PA system, vendor display
EcoRing Earth Day Jenner
 -- 2012 PA system, vendor display
Tour de Fuzz
 -- 2012, 2013, 2014, 2015, 2016, 2017, 2018, 2019 PA system
I Bike Sonoma County
 -- 2012 PA system, SAG support, vendor display
Giro Bello
 -- 2012, 2013 PA system, vendor display
Bicycle Extravaganza at Community Bikes
 -- 2013 PA system, vendor  display
Incarnation 100
  -- 2015 SAG support; 2015, 2016, 2017, 2018, 2019 PA system
LandPaths Willow Creek Preserve Jamboree
 -- 2016, PA system
LandPaths iRead Outside event at Bayer Farm --
 2016, PA system
BORP Revolution
benefit ride for adaptive cycling -- 2016, 2018 SAG support, vendor display (recumbent trikes)
Tour de Fox
benefit ride for Parkinson's Disease -- 2018, 2019 mechanic station; vendor display (recumbent trikes)