Our love affair with bicycles began in the 1960s, while riding the scenic roads of Northern California with the Santa Rosa Cycling Club. Over the years, we've cycle toured all over the USA, Canada, Mexico and Europe. We call Santa Rosa, California our home.
Geoffrey Smith, shop co-owner with his wife Camille Armstrong, co-managed the campus bike shop at UCSD, La Jolla, CA in the 1970s, where he majored in Biology but really learned mostly about bicycles and customer service. His love affair with bicycle retail has haunted him for the ensuing decades, which led to the founding of BikePartners.net Folding Bike Shop in 2010.  (Geoffrey had a brief 25-year career in software development, and another 18-year career in environmental non-profit advocacy, in-between.)
We believe that bicycles should be functional and fun. That's why we sell exclusively bicycles that fold or pack for transport. No more schlepping cardboard shipping boxes across the airport on your cycling adventures!  No more bumper racks or roof racks. Just you and your bike. Anytime, anywhere.
Our shop is situated in the historic Railroad Square commercial district of Santa Rosa, right on the 'SMART' train railway and Pathway.
Since our first rental customer in 2010, we've put hundreds of butts on bikes, both rentals and purchase. Unique in the cycling industry -- most bikes in the shop can be rented, so potential owners can get a real sense of the bike before purchase. We sell these demo bikes at a slightly reduced price.
Visit our web site, BikePartners.net, for more information.
Thanks for visiting!
Geoffrey + Camille
Geoffrey's LinkedIn profile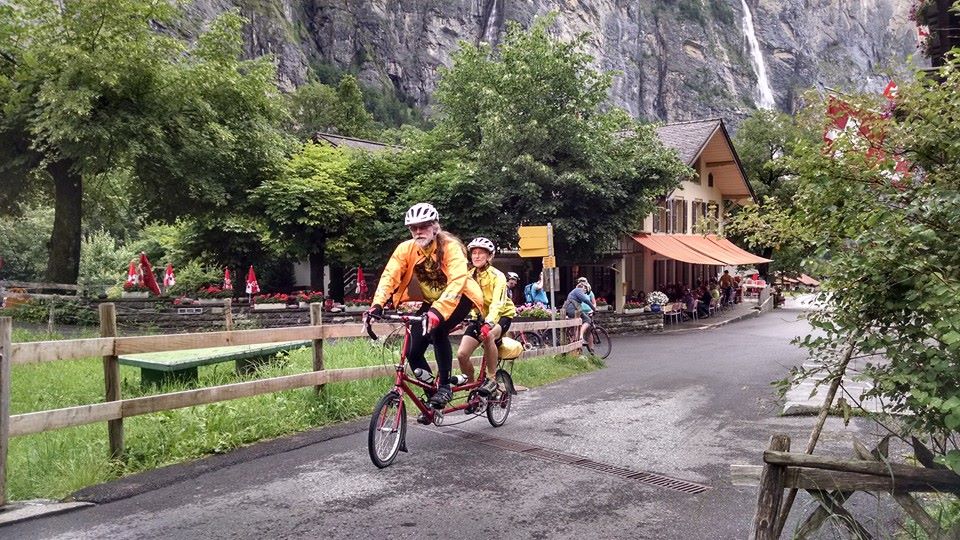 We are proud members of: