Our love affair with bicycles began in the mid-1960s, while riding the scenic roads of Northern California with the then-new Santa Rosa Cycling Club. Over the years, we've cycle toured all over the USA, Canada, Mexico and Europe. We call Santa Rosa, California our home. We created BikePartners.net Folding Bike shop to serve the bicycle touring, traveling, commuting, recreation, education, and family community.
Team Members
Geoffrey D. Smith
Co-Owner / Manager / Primary Stuckee

Camille Armstrong
Co-Owner / Manager of Lasting Impressions

Geoffrey Smith and Camille Armstrong, a happily married couple, co-own BikePartners.net Folding Bike Shop.
Geoffrey co-managed the campus bike shop at UCSD, La Jolla, CA in the 1970s, where he majored in Biology but really learned mostly about bicycles and customer service. His love affair with bicycle retail has haunted him for the ensuing decades, which led to the founding of BikePartners.net Folding Bike Shop in 2011 in his hometown of Santa Rosa, California.  (Geoffrey had a brief 25-year career in software development, and another 18-year career in environmental non-profit public lands advocacy, in-between.)
Geoffrey is the "I" in all sentences that use the "I" pronoun.
Camille is a life-long bicyclist, but honestly prefers a nice hike in the chaparral or forest to a bicycle ride in traffic. She has a degree in piano performance and dance from the University of Redlands, and worked as a teacher to nearly 1,000 children in Kindergarten through 4th grade public school. Camille spreads the gospel of folding bicycles everywhere she goes, and is the nicest of the two co-owners. People love her, including most of all her co-owner.
---------------------------------
We believe that bicycles should be functional and fun. That's why we sell exclusively bicycles that fold or pack for transport. No more schlepping cardboard shipping boxes across the airport on your cycling adventures! No more bumper racks or roof racks. No more bikes stolen from the bike rack. Just you and your bike. Anytime, anywhere.
Our shop is situated in the historic Railroad Square commercial district of Santa Rosa, right on the 'SMART' train railway and SMART Pathway.
Since our first rental customer in 2011, we've put hundreds of butts on bikes, both rentals and purchase. Unique in the cycling industry -- most bikes in the shop can be rented, so potential owners can get a real sense of the bike before purchase. We sell these demo bikes at a slightly reduced price based on wear.
Visit our web site, BikePartners.net, for more information.
Thanks for visiting!
Geoffrey + Camille
Geoffrey's LinkedIn profile
Seasonal and Occasional Staff
We are fortunate to have the support of these wonderful people to call upon when things get busy (March 2020: As we sincerely hope they will again someday).
Bob Stender
Service and Sales Associate
Gravel Bike Racer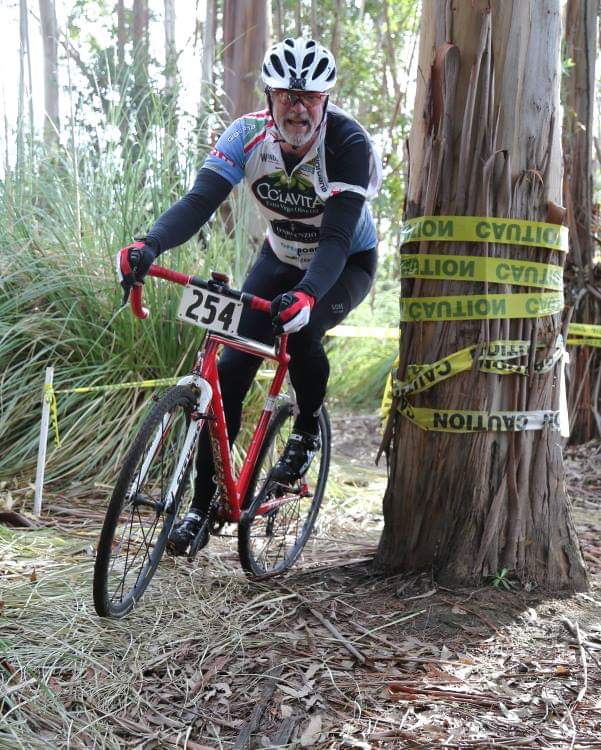 Longtime Santa Rosa resident and avid cyclist, Bob is our principal bicycle mechanic. He also performs general customer bicycle consultations and sales. You will often see him riding the roads and gravel trails around Sonoma County. In his spare time Bob and his wife own and operate a professional photography company based in Santa Rosa. Bob is most often in the shop during peak season, spring through fall.
Justin Higgs
Service and Sales Associate
Business Advisor
Australian Translator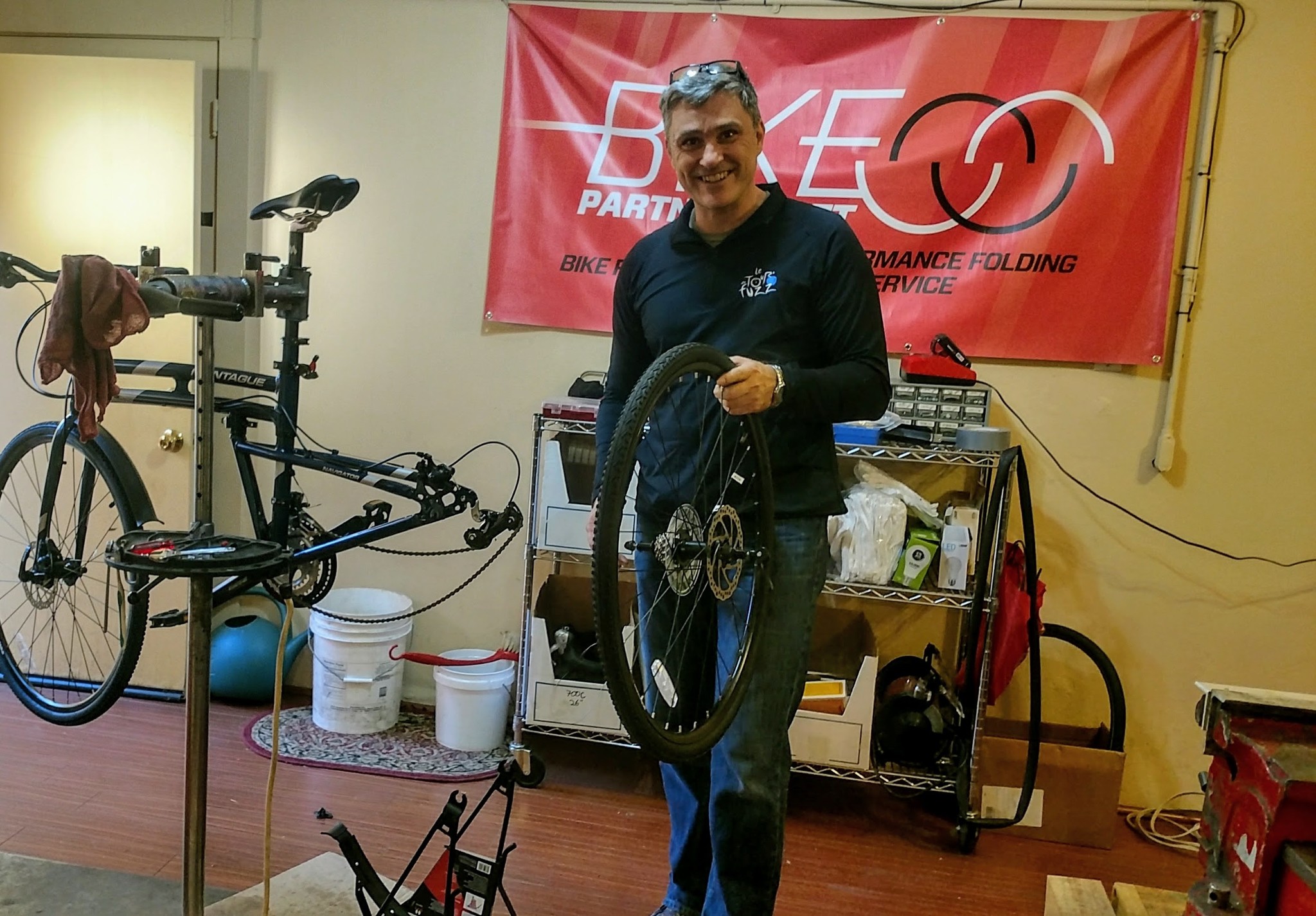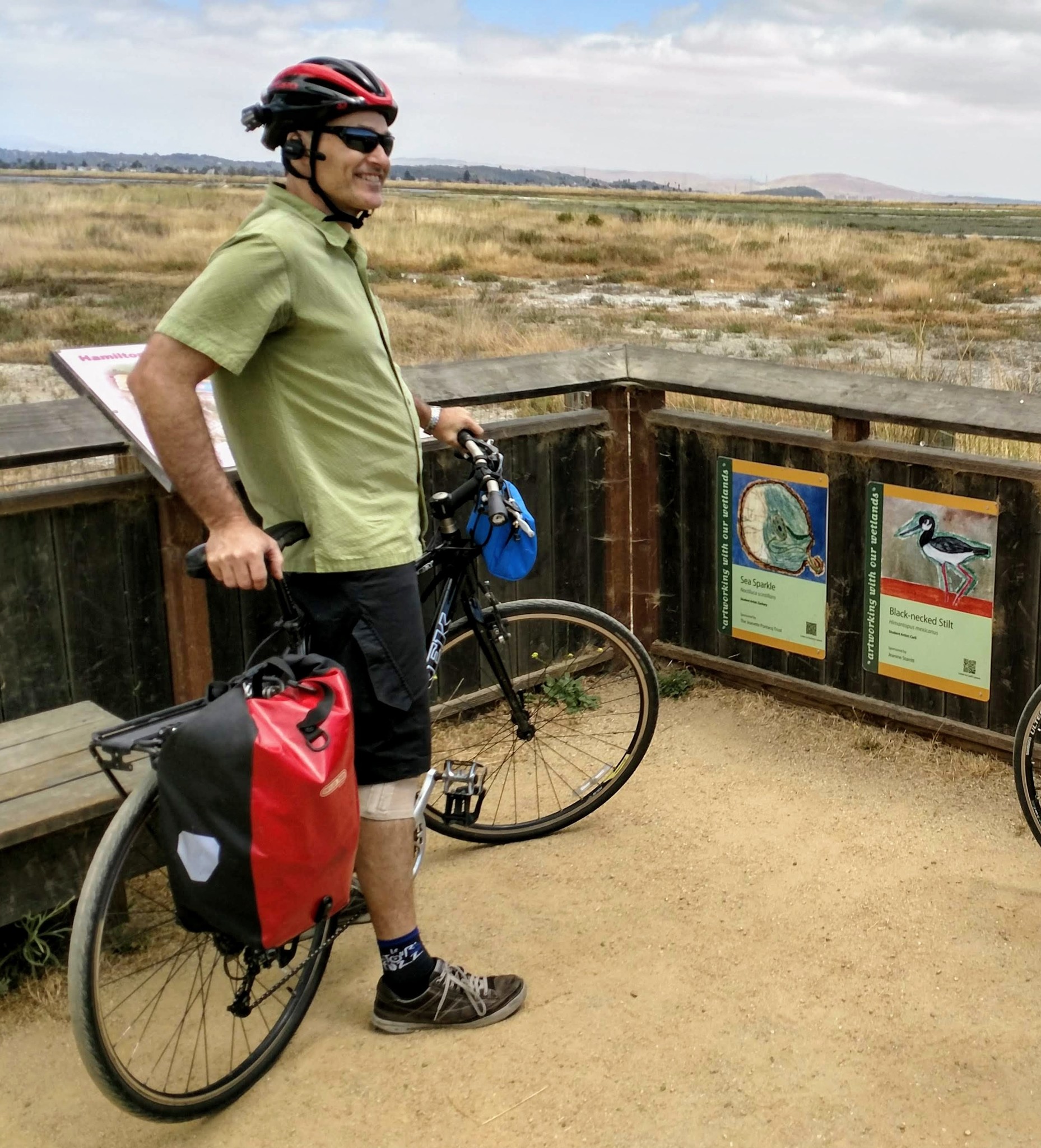 Justin is an accomplished bicycle tourist and guide, and shares a love for bicycles that resonates with customers. In addition to being handy with a wrench and well-versed in meeting customers' needs, he is also very business savvy which is reflected in many of the systems we have in place here. Justin hails from Down Unda' (Australia) which is a welcome and refreshing change from what we usually see around here. Justin helps out in times of need such as public events, and when the shop is overwhelmed with customer business.
Nastya Yudinova
Service and Sales Associate
eCommerce and Inventory Specialist
Merchandising Mavin
Russian Translator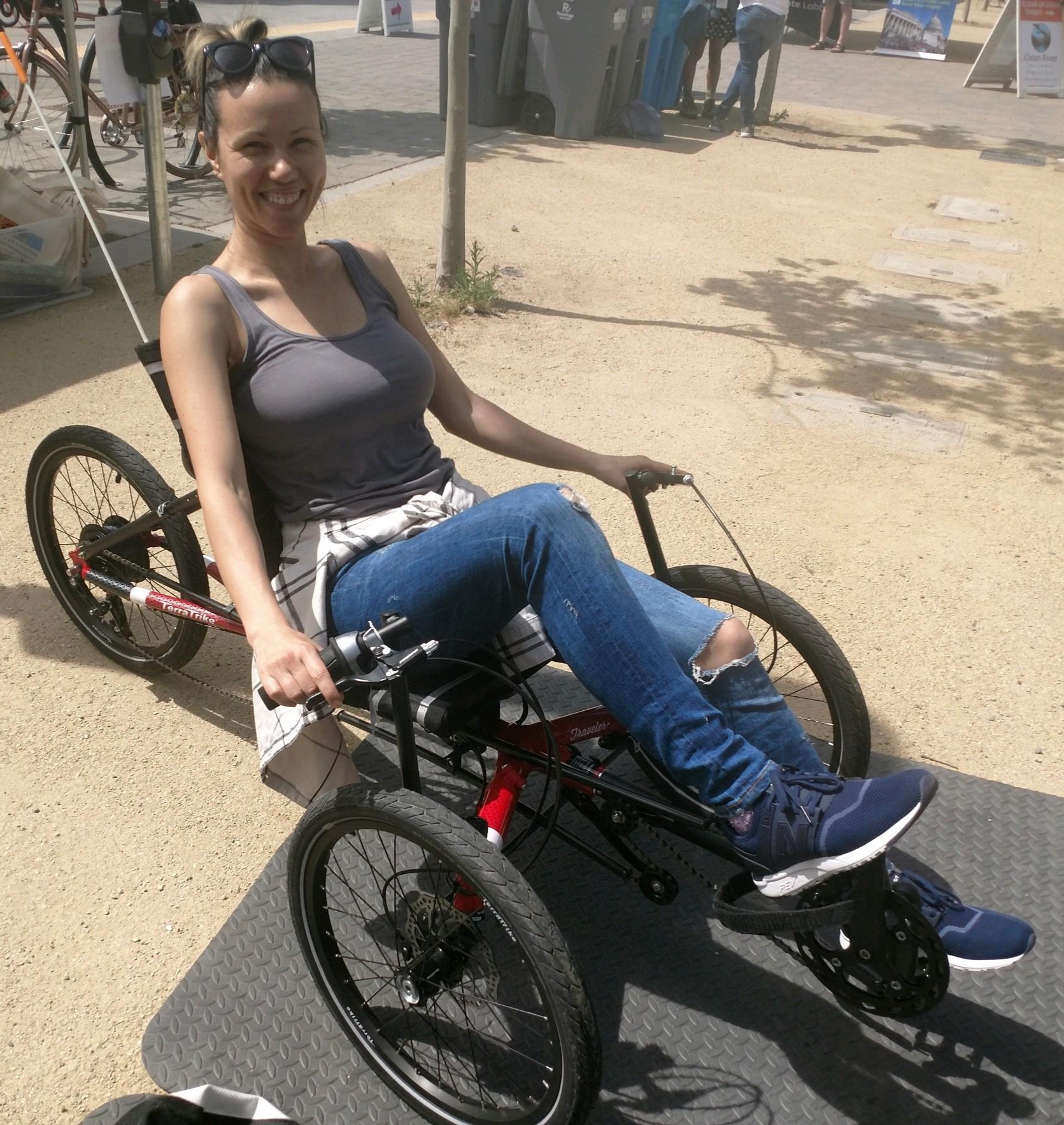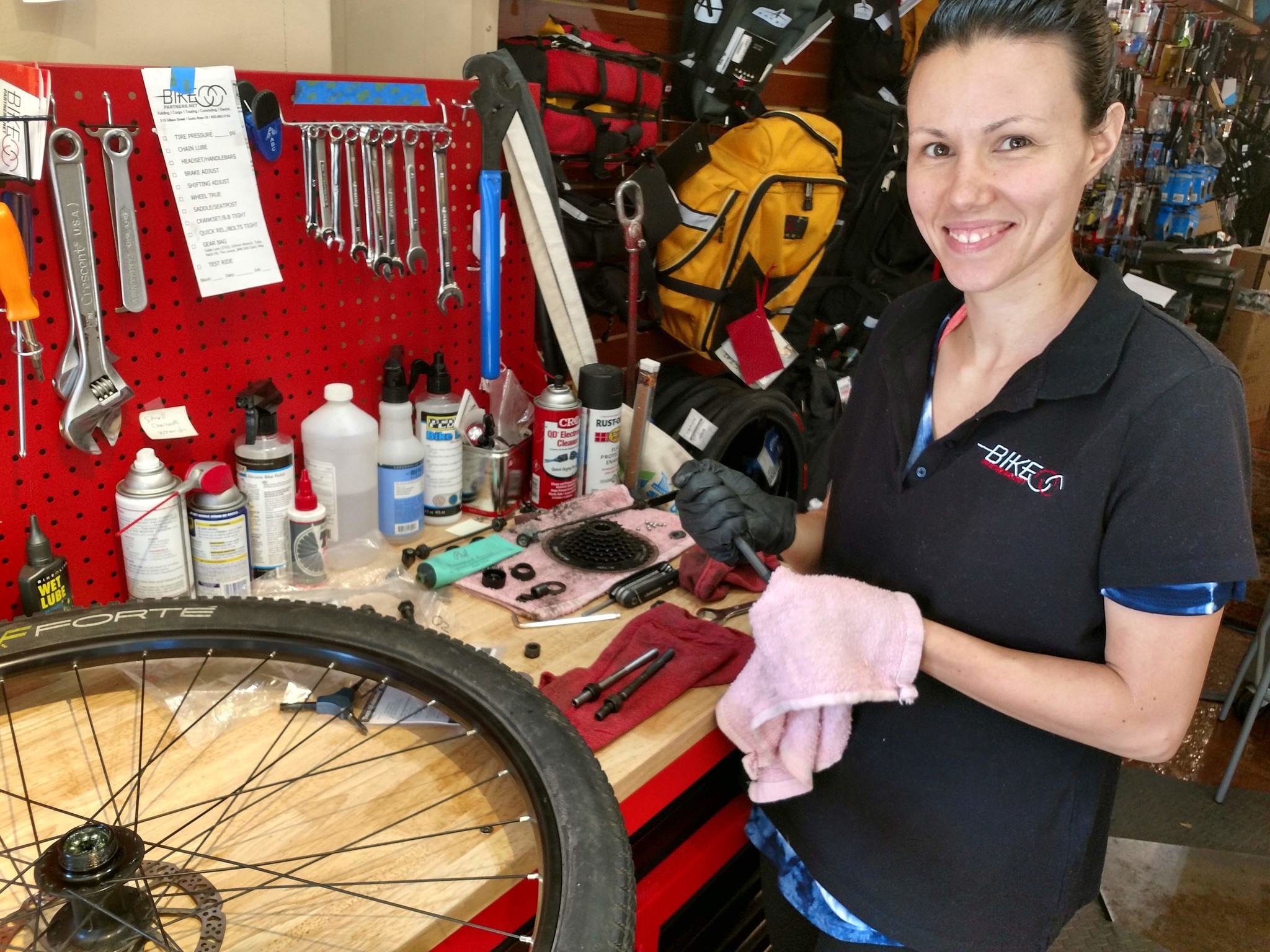 Nastya is a recent kinesiology graduate from SSU with an active lifestyle. She was initiated into the bike shop world in the summer of 2013 when she decided to invest in her first road bike. She worked in sales and as a mechanic for 2.5 years before recommitting to school full time. Having graduated, Nastya is excited to dust off her tools and rekindle her relationship with bicycles here at BikePartners. When not turning wrenches or assisting customers in the shop, Nastya can be found sprucing up our e-commerce website for our online customers. Nastya currently works from an undisclosed location out of state, through the miracle of Internet technology.
-------------------------------------------
You can see when our team members are working in the shop by viewing our shop hours page