Free test rides! Special day-of-event sales offers!
TerraTrike Demo Day
SATURDAY, SEPTEMBER 17, 2022 AT 9 AM – 1 PM
The Arlene Francis Center for Spirit, Art and Politics (map)
across street from BikePartners Bike Shop
We'll have the entire model lineup of all ten (10) TerraTrike recumbent trikes here for you see and try out at no cost.Take them on a spin on the SMART pathway or the Santa Rosa Creek Trail.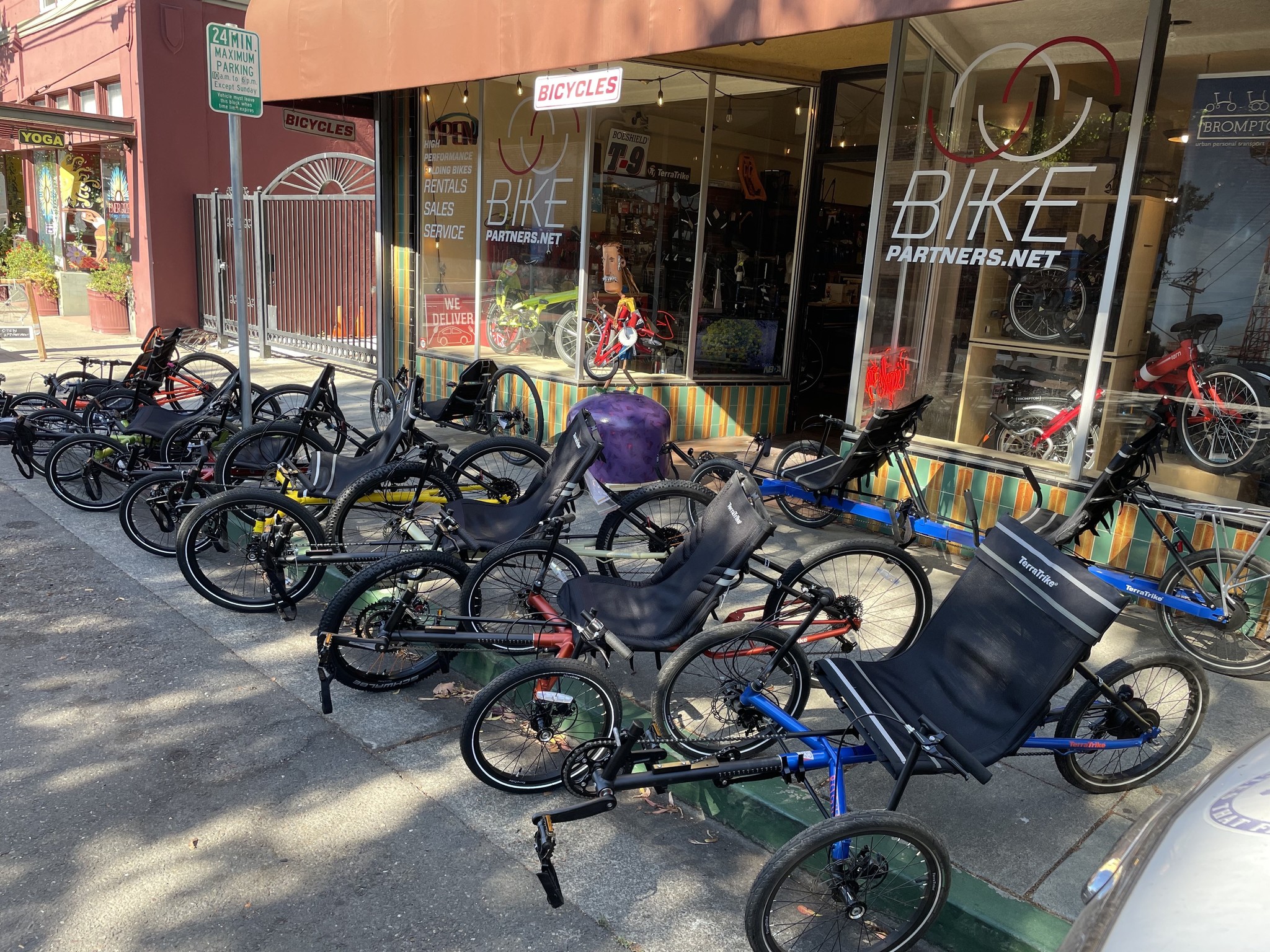 Recumbent trikes are a joy to ride! Whether you are unable to ride a two-wheel bicycle, or simply wish to enjoy the unique riding experience that these amazing trikes offer -- we have the perfect trike for you!
Special offers and/or pricing on trike purchases made during Demo Day
Free! But please let us know you'll be coming by email
See the trikes: https://www.bikepartners.net/bicycles-trikes/trikes/
Experience these amazing recumbent trikes...
Maverick - 8-speed, 20" wheels
Rogue - Enviolo continuously variable transmission hub, 20" wheels
Rambler - 9-speed, 24" wheels
Traveler - Enviolo hub, 24" wheels, FOLDABLE
All-Terrain - 10-speed, 24" wheels
Gran Tourismo - 9-speed, 20"/24" wheels
GTS - 11-speed, 20"/24" wheels, aluminum frame, hydraulic brakes
GT E.V.O. - Bosch electric pedal assist
Spyder - super cool speedster, 11-speed, 20"/700c wheels, aluminum frame, hydraulic brakes
Rover Tandem - Enviolo hub, 20" wheels, independent pedaling system