OK Class, here's the lowdown on electric bikes
Electric motor pedal-assist bikes are here to stay. We offer a number of choices that combine folding convenience with 'Class 1' pedal-assist technology -- no throttle on these bicycles! All of our e-bikes are purpose-built to deliver high functionality and massive fun. You'll find yourself leaving your gas-powered automobile at home for those local trips to the store, school, friend, or office.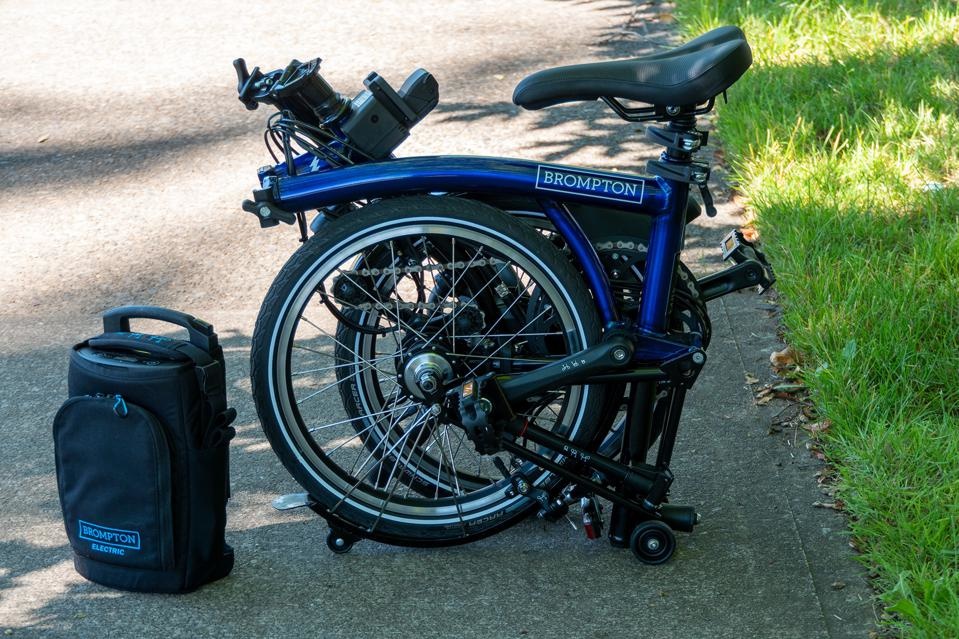 Here is where I stand on electric motorized pedal assist bicycles:
Class 1: I sell these. They are a great way to get a little bit of an assist while still putting in some effort of your own. But don't plan on riding them on some bike paths or in many parks; check you local codes.
Class 2: I do not sell these bikes with throttles. I run a bicycle shop not a motorcycle shop. In fact, none of the major motor e-assist brands offer Class 2 -- not Bosch, not Shimano, not Trek, not Specialized. If you want a throttle motor bike, you'll have to purchase online, or go to Pedego.
Class 3: I do not sell these. The only people who should be pedaling 28 mph all day long are professional cyclists going for the win in some race. Automobiles do not EXPECT you to be going 28 mph when you approach intersections. Riding 28 mph is dangerous. 20 mph is bad enough.
(Pictured: electric Brompton)