There are a lot of moderately-price bicycle accessory bags out there. We went with Banjo Brothers* for our store because they are USA-based (Minneapolis, Minnesota), and run by a couple of cool guys whom I've met a number of times at the bicycle dealer trade show. We like their style. Very approachable, very real people. They have created a wide range of bags that serve the needs of our bicycle customers well. 
If you don't see the Banjo Brothers item you want on our store site, just let us know and we'll order it in for you. The shipping nickel is on us.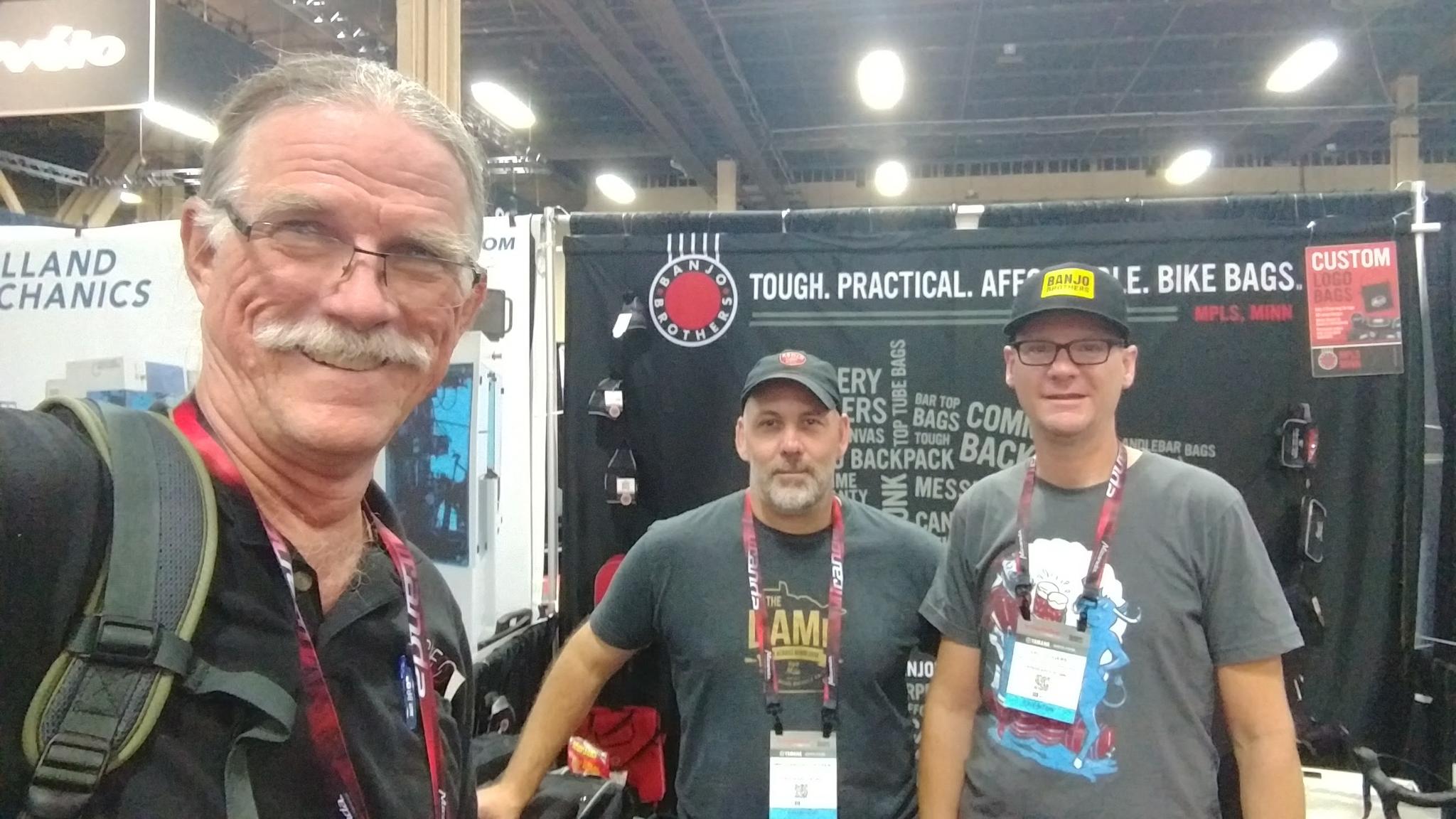 Photo: Me and the Banjo Brothers at Interbike 2017 in Las Vegas. Normal guys.
*Interesting note: The Banjo Brothers are not brothers and they don't play banjo. Go figure.