For nearly 30 years, Green Gear Cycling has been hand-building custom touring bicycles that fold in Eugene, OR. The combination of stiff but flexible chrome-moly steel, custom sizing, and personalized components creates a perfect bike for touring, travel, and commuting.
Custom built just for you!
Contact me at the store to begin the process of building a custom Bike Friday that fits you perfectly, looks just way you want it to, and is your loyal companion on amazing adventures to come!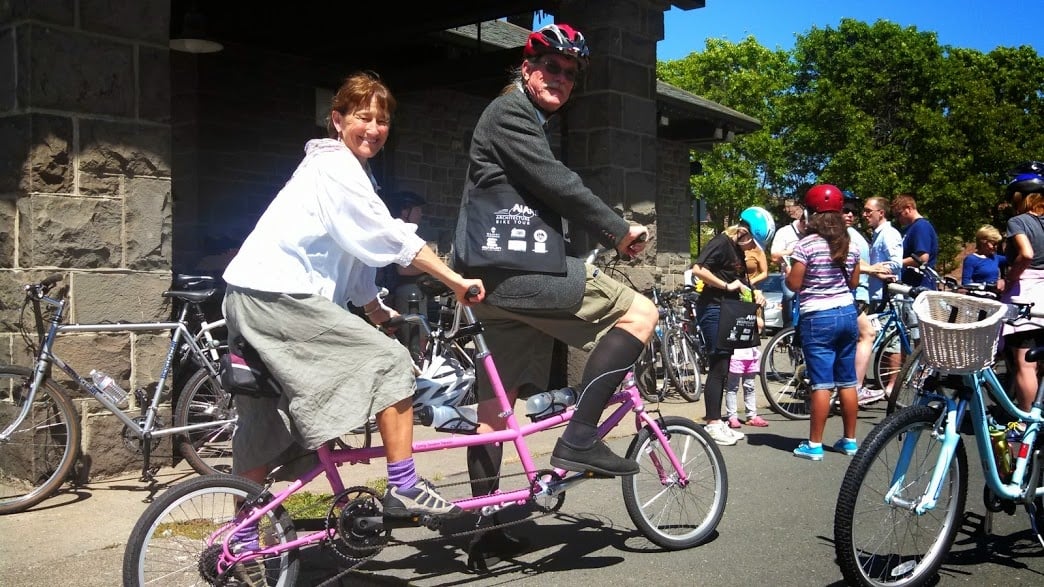 The Bike Friday Design & Build Process Described:
We will work together to create the bicycle that best meets your needs and function, aesthetics and price. Make your requirements known! Once we've determined the basic requirements, we'll have the Bike Friday factory create a draft build specification, which you and BikePartners will review and revise together. We'll do this 2 or maybe 3 iterations (hopefully not more, so as not to upset the factory consultant.) After we arrive at a final 'build-to' specification, BikePartners will collect full payment for the bicycle. Parts procurement and production will commence at that point with completion time in 6 - 8 weeks (subject to longer time due to pandemics and other catastrophes.) Build time can be expeditied for a small fee. BikePartners.net pays shipping and performs full assembly and road test. Let the journey begin!...